We answer any question or suggestion.
What are your Skylines made of?
All our Skylines are designed at our studio in Barcelona and are ​​made of metal. The different types of treatment used achieve each specific finish.
We also manufacture skylines in natural wood and our Print collection in printed wood.
What are the Skylines sizes?
DECOR SERIES - METAL SKYLINES
- Small: 250x55x20mm (125gr) 
- Medium: 500x110x45mm (560gr)
- Large: 1000x230x80mm (2400gr)
PRINTED SERIES - WOODEN SKYLINES
- Small: 250x55x20mm (55gr)
*All our Skylines can have small deviations in size and weight
How do I treat the product?
Products made by Skylines of the World are made of delicate materials. It is important to use them properly so they continue to look great for many years to come.
Please, avoid damaging Skylines and keep them away from liquids, direct heat, corrosive materials and chemical products that can damage them or alter their appearance.
Skylines are crafted for decorative purposes only.
We do not take responsibility for a misuse of any of our products.
I can't find my city Skyline. What should I do now?
We're constantly adding new Skylines to our store. The best way to know when your favourite city skyline will be available is by either following us on Instagram or subscribing to our newsletter.
We will always listen to popular demand! Tag us and let us know what you want!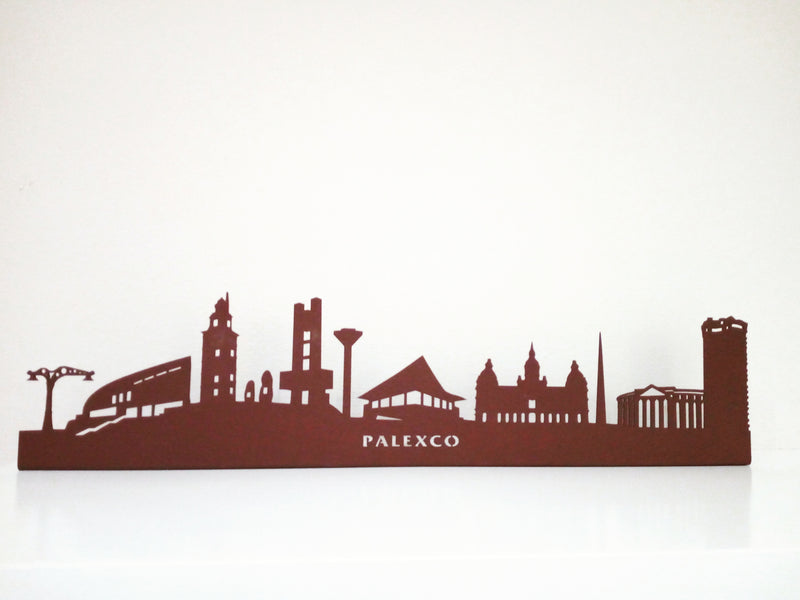 The product I want is sold out. How often do you restock?
Get in touch with us at info@skylinesoftheworld.com and we will let you know when it will be available, thereby enabling you to reserve it.
How can I customize my Skyline?
Contact us at info@skylinesoftheworld.com. We will answer all your questions and provide you with guidance on the best way to customize your product.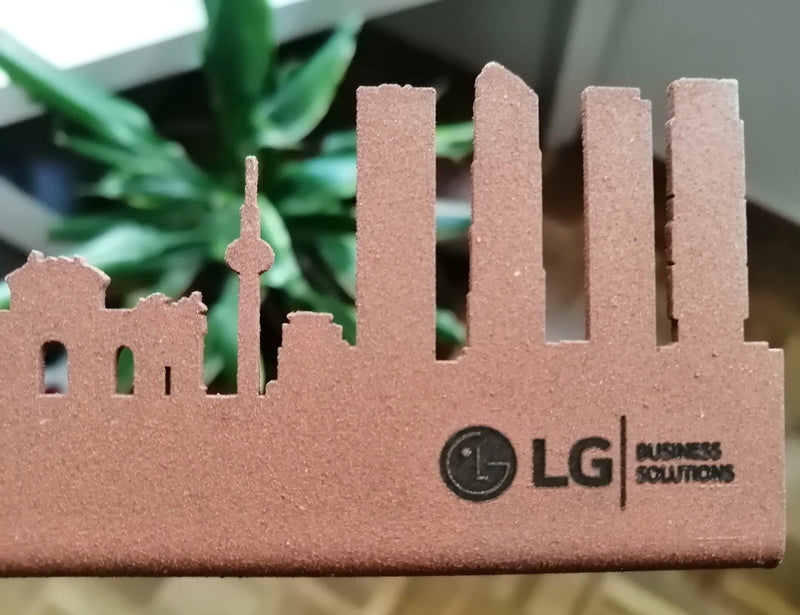 How is the packaging of my order?
We strive to deliver each order with the care and attention it deserves. Each product is carefully packaged individually so it gets to its destination in the best conditions possible.
You can view the packaging in the product detailed pictures.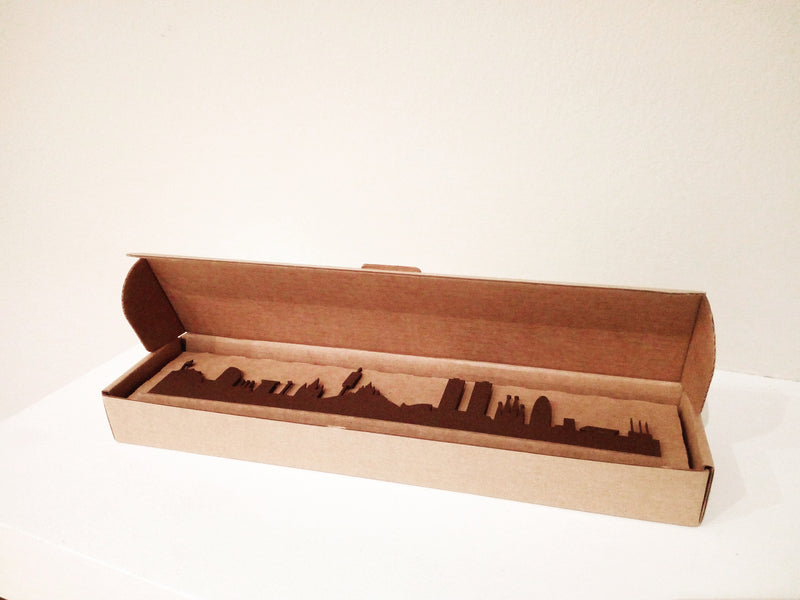 Where are our products made?
We design and manufacture our Skylines in Barcelona, Spain.
Who should I contact if I have a really great collaboration idea?
We love hearing people's ideas and together we can create a Skylines of the World community.
Get in touch with us at info@skylinesoftheworld.com and we will work together to set your project in motion.
Would you like to work with us?
We would love to collaborate with you to distribute our Skylines anywhere you live.
If you are a distributor, an expatriate wishing to start up a business or if you already have a business, contact us at info@skylinesoftheworld.com
What payment methods are available?
You can pay by credit card on the Skylines of the World website.
If you prefer to pay by bank transfer, you can send us an email at info@skylinesoftheworld.com.
How do you ship orders?
In order to provide the best customer service, we use carrier services in accordance with the destination of the shipment, which we will specify personally at the time of shipment.
Orders are delivered directly to the address provided.
Moreover, we would like to remind you of the importance of providing us with a telephone number to enable the carrier to contact you more easily.
* In the case of shipments to the CANARY ISLANDS, we kindly ask you to provide the recipient's identity document (DNI) number in the "Add a comment to your order" section, when making your purchase, pursuant to Spanish Postal Service (Correos) requirements.
How do I know that my order has been placed?
All orders are confirmed by e-mail.
Your contact details and the shipping address must be filled in correctly, and the payment must be accepted for an order to be placed.
How much does shipping cost?
This depends on the destination.
See rates.
How do I know my order has been shipped?
Whenever we make a shipment, we send an e-mail indicating the agency and the tracking number to ensure you know where your order is at all times.
If this information has not been sent to you within 72 hours of purchasing your product, you can write to us at info@skylinesoftheworld.com asking about the shipping status of your order.
When will my order be delivered?
We will give you an approximate deadline at the time you place your order.
You can check the exact date through the tracking number we provide you with.
Do you accept returns?
As a consumer, you have the right to return your order within a maximum period of 14 calendar days from the date on which the order is delivered.
In order to return a product, you will need to notify us by e-mail to info@skylinesoftheworld.com
The product must be returned using the same carrier and the same type of service used in the original shipment.
Shipping and return costs will be borne by the consumer.
Products must be returned in their original packaging.
Tailor-made and/or customized products cannot be returned.
Once we have received the returned product and we have checked its condition, your payment will be refunded in a period of less than 14 calendar days.
What happens if my order is damaged/wrong?
We strive to ensure that no order reaches its destination in poor condition. However, should this happen, please excuse us for the setback and contact us through our e-mail info@skylinesoftheworld.com within a maximum period of 48 hours from the date on which the order is delivered, providing the following information :